Achraf Hakimi reveals desire to play for Madrid
Submitted by
content
on Tue, 06/30/2020 - 10:24
Achraf Hakimi wants to play for Real Madrid and currently, he is playing in Borussia Dortmund in loan from Real Madrid. He with his performance in Bundesliga has attracted many clubs to him. He was given to Dortmund for two years onloan which will end on this year. There are clubs like Bayern Munich, PSG, Juventus and Chelsea who have shown interest towards him. But he wishes to play for Real according to his agent Alejandro Camano.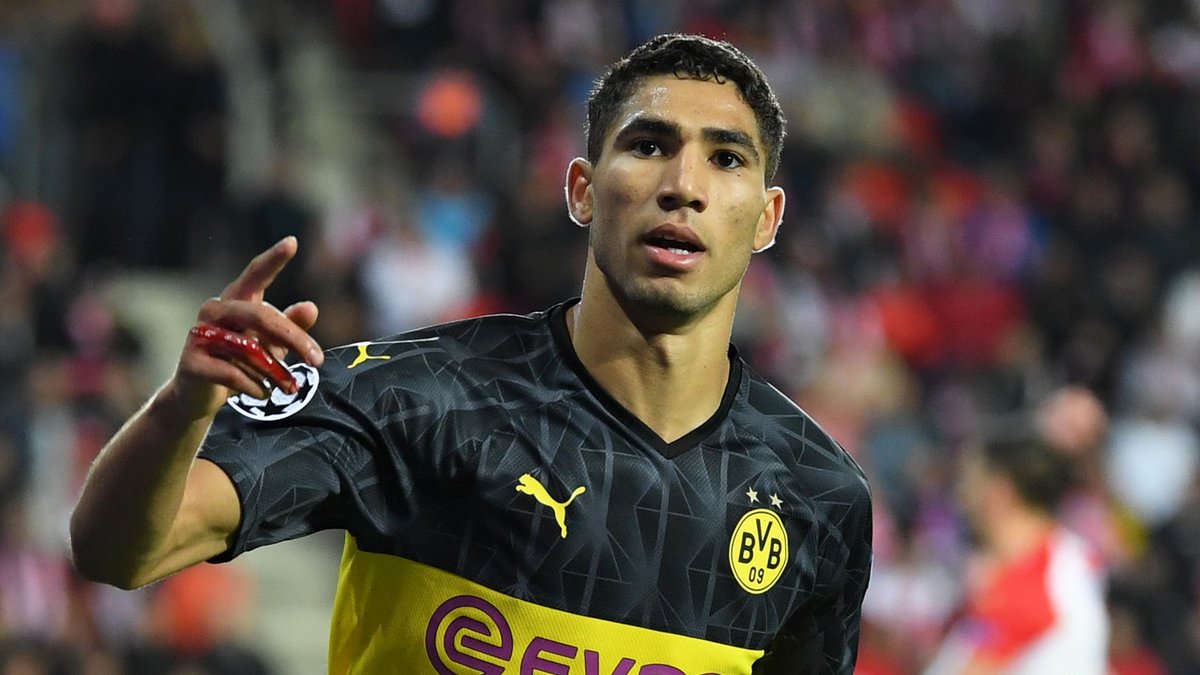 Inter Milan is another team which has been linked with the player but he has rejected the offer to join the Italian league. He is looking forward to joiningReal and is intending on playing there in the future. Camano has stated that they will contact Real once the season is over in Germany.He also said that the player's aim is to play matches as like the previous season. He wants to start off and play on the pitch and develop himself.
Camano has stated that they don't want to distance themselves from Real and always wants to stay on their radar. Their aim is to play for Real Madrid as they belong to one of the best clubs in the world. By distancing themselves from the club they do not wish to eradicate any chances of joining the club.
Camano wants to have an agreement with Real for his player and it doesn't matter if they want to leave him or not. If they choose to keep him then it will shorter term of waiting and if they choose to sell him then the goal to play for Real Madrid will become a long term one.
Hakimiwas surprised by the interest of various clubs on him. But he has only wanted to play for Real Madrid and is looking forward to returning there after the loan spell is over.
"In June I will have to make a decision and it will be a great step for my career. In theory, my contract ends in June and from there I have to return to Madrid," saidHakimi.