Zidane Backs Real Madrid for a Win against Athletic Bilbao
Submitted by
content
on Tue, 10/25/2016 - 09:10
Zinedine Zidane is backing his Real Madrid attackers to come good against Athletic Bilbao.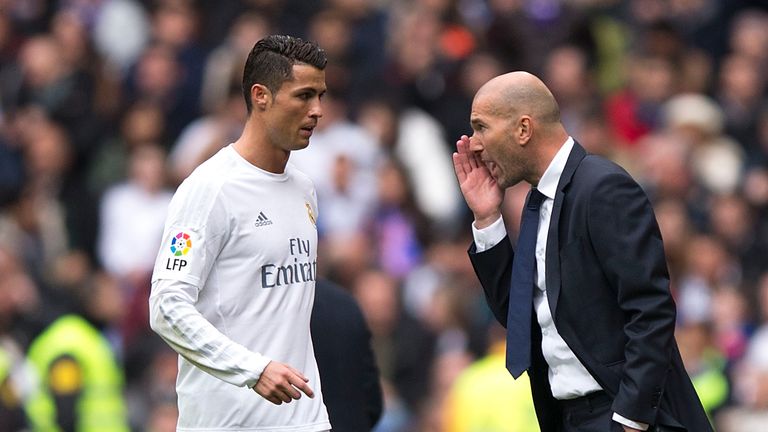 The team has a great opportunity to re-establish their lead in the Spanish La Liga when they host Athletic Club at the Santiago Bernabeu on Sunday night. After having seen Barcelona claim a crucial victory against Valencia on Saturday, Real Madrid are now under pressure to win against Athletic Bilbao in order to reclaim the top spot in the league. Several Real Madrid players have already claimed that winning the league is the priority for the club after having been European champions in two of the last three seasons.
Cristiano Ronaldo has become synonymous with Real Madrid's attack but the club have been able to get goals from 14 different players this season. One of the major issues for Madrid has been keeping the opposition at bay. The club's last clean sheet came back in the middle of September in a 2-0 win over Espanyol. This poor run has seen the club drop points on numerous occasions already. After four consecutive draws, the club only recently managed to win against Real Betis. They managed to build on this victory with a thrashing ofLegia Warszawa in the Champions League.

A win against Athletic Bilbao is of paramount importance at this stage."For me, they are doing well. We have the good fortune to have these three phenomenons and then the others, who are also great players.I must make the decisions, I know what each player can bring to the team. Each game is different. I always take a long time to select the team, but that is my job. We must be very attentive and look at it day to day. The first thing is he must recover. At the moment it is difficult, as he is not yet back working with us," said Zidane.